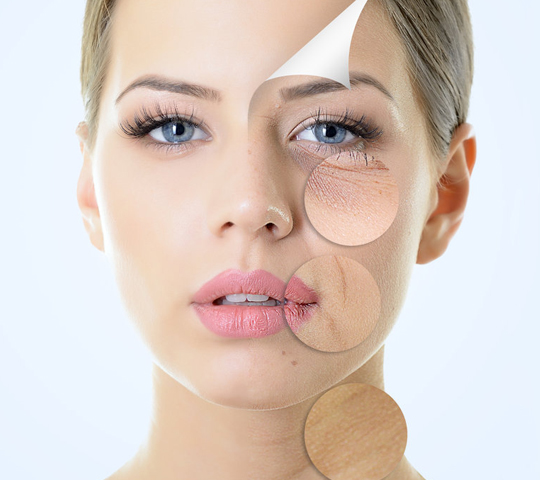 All Natural Facial Treatments Boca Raton
Get spoiled with our extensive array of skincare treatments. Wafa Brows rejuvenating facial treatments deliver radiant and healthy skin through cleansing, toning, exfoliation, steaming, massaging, masking, contouring, moisturizing, and extractions the use of state-of-the-art facial equipment.
Deep Tissue Facial
Deep Tissue Facial for the Back
Chemical Peel
Chemical Peel for Acne
Chemical Peel for Lightening and Resurfacing
Chemical peel treating Melasma
Radio Frequency Face lift
Facial treatment for hands and arms
Deep Tissue Facial
This facial focuses on deeply cleaning the pores of the skin to remove the white and blackheads. Wafa's organic mask will prevent redness and will leave the skin feeling clean and smooth.
Prices:
Deep Tissue Facial
$140/Person
Deep Tissue Facial for the Back
This treatment is for those who have blackheads and extractions on their backs. It cleans all the pores from bacteria and debris, followed by deep exfoliating and special treatments to stop bacteria growth.
Prices:
Deep Tissue Facial for the Back
$140/Person
Chemical Peel
A chemical peel uses natural fruit acids to smooth the surface of your skin by removing the damaged surface layers. Although chemical peels are used mostly on the face, they can also be used to improve the skin on your neck and hands.
A chemical peel is one of the latest scientific treatments to improve the appearance of your skin. Acne, sun exposure, or just getting older can leave your skin tone uneven, wrinkled, spotted or scarred.
Age and liver spots
Acne or acne scars
Fine lines and wrinkles
Freckles
Irregular skin pigmentation
Scars
Sun-damaged skin
Rough skin and scaly patches
Chemical Peel for Acne
This facial deeply extracts and decongests pores. It's designed to balance oil production as well as calm inflamed skin and prevent future breakouts. Ideal for those with oily skin and acne-prone skin. A peel tissue cleaning followed by a natural chemical peels coming from natural fruit which kills the bacteria that causes the acne and clears the skin from old spots and discoloration.
Prices:
Chemical Peel for Acne
$140/Person
Chemical Peel for Lightening and Resurfacing
This unique treatment starts with deep tissue cleansing, exfoliating, followed by a natural fruit acid treatment that tightens the skin and fills the pits with collagen to achieve smooth, glowing skin.
Located in Boca Raton, Wafa Brows helps services clients from all over Palm Beach County. Contact us today to learn more.
Prices:
Chemical Peel for Lightening and Resurfacing
$140/Person